Ask these questions when choosing your Chiropractor.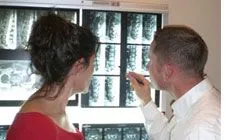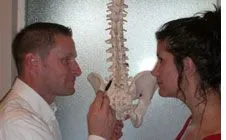 1) Are they an expert?
Dr. Ringer received his Chiropractic Doctorate from the prestigious Palmer College. He is national board certified chiropractor and is a Certified Medical Examiner in the State of California. This allows him to blend modern radiology and medical practices with the latest chiropractic techniques to provide the most effective treatment to his patients. He has published numerous articles and lectures frequently on health and fitness. Dr. Ringer has over 20 years of experience helping thousands of patients recover from spine problems.

2) Can they be trusted?
Dr. Ringer has been voted as the "Best Chiropractor in Tracy". He is recognized as an expert witness in California and Nevada superior court. He is a fellow of the American Back Society and a member of the American and California Chiropractic Associations.

3) Do they use the latest equipment and techniques?
The Ringer Clinic is equipped with the most advanced chiropractic and physical therapy equipment available. Dr. Ringer incorporates the latest advances in physical medicine and stays current by completing ongoing continuing education and attending numerous scientific symposia.

4) Can they help me?
Our treatment approach ensures that you get the fastest and best results possible. 97% of patients say the are "very satisfied with their care".

5) Is care affordable?
We have very affordable fees. We accept most insurance plans and offer discounts for self-pay patients.

We pledge to:
Listen to your concerns.
Properly diagnose and fully explain the cause of your condition.
Prescribe only necessary treatment.
Refer you elsewhere if we can't help you.
Never keep you waiting.
And, most importantly, always treat you with respect!
Ringer Chiropractic...The right choice for you!