SI Joint Pain Relief from Our Chiropractor in Tracy, CA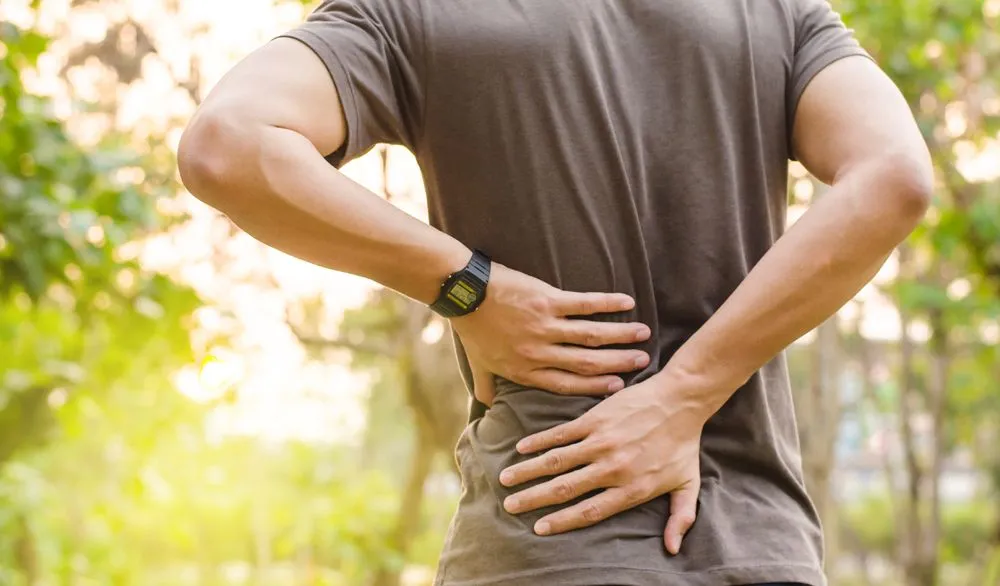 Lower back pain from sacroiliac dysfunction is an issue we often see in patients at our Ringer Chiropractic practice. This discomfort is the result of a problem with the sacroiliac joint, abbreviated as the SI joint. Our chiropractor in Tracy can bring relief to patients with this disorder using natural therapies that avoid surgery.
Overview of SI Joint Problems
An SI joint sits on either side of the body, above the tailbone. Its purpose is to act as a shock absorber for body movements. When the joint fails to function properly, the condition is sacroiliac dysfunction.This small joint, which is very strong, connects the sacrum to the pelvis. Its task is transmitting all forces associated with the upper body to the hips and then the legs. Strong ligaments hold it in place so that it will not move the wrong way.
When these ligaments loosen, the result is either too much or too little motion of the joint. When the joint move out of position, an individual can experience pain in the lower back and hips. Individuals with hypomobility usually experience discomfort in the back on one side of the body or in the buttocks, sometimes traveling down the associated leg. When a joint out of position exerts pressure on the sciatic nerve, sciatica can result. Our doctor notes that affected patients sometimes receive a misdiagnosis of a herniated disc.
The most common causes of this condition include:
Pregnancy
Falls
Athletic injuries
Lifting injuries
Sacroiliac Dysfunction Treatment Options
Getting relief from back pain, hip pain, and other symptoms of sacroiliac dysfunction begin with a chiropractic evaluation. This includes a physical exam and a discussion of the patient's health history and symptoms.
During the physical exam, our doctor will move the sacroiliac joint to find out if it is the cause of the patient's discomfort. This can include special positioning on an exam table. While completing a physical assessment, chiropractors also look for any other problems related to the spine.Treatment of this disorder is conservative. Its objective is pain relief and better mobility.
Some individuals respond well to an initial therapy that includes ice, heat, and rest. Manual manipulation as a type of therapy is very effective, especially when treating a fixated joint. Many patients experience reduced swelling from physical therapy designed to help the body achieve wellness as the joint heal in the proper position. Customized exercises are helpful for strengthening any affected muscles in the lower back or the abdomen.
Schedule a Consultation with Our Chiropractor in Tracy
Don't let discomfort interfere with the lifestyle you love. For more than 20 years, our Tracy chiropractor, Dr. Donald Ringer, and his staff have provided a complete range of services to treat various types of pain. Call our Ringer Chiropractic practice today at (209) 835-2225 to schedule an appointment and start on your path toward wellness.