Joint Pain Relief
Experiencing joint pain throughout your daily activities can cause serious complications. It can decrease your productivity, your mobility, and even cause you to isolate yourself from others due to the pain. Most people avoid social gatherings if they experience too much discomfort and can't leave the house. Fortunately, there is a holistic method available that can help you overcome your joint pain if it is causing debilitating problems. Ringer Chiropractic in Tracy, CA has the holistic resources you need to overcome your joint pain issues.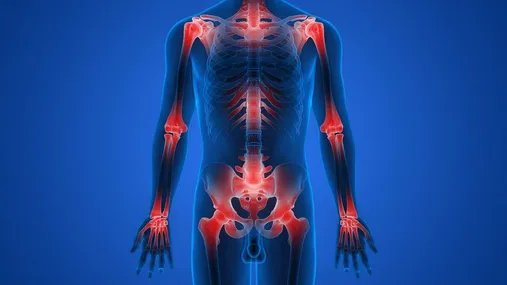 The Common Causes of Joint Pain
There is no single cause for joint pain. Joint pain can become a debilitating part of your day that can prevent you from living your best life. Here are some of the most common causes of joint pain:
Physical injuries
Degenerative disease
Broken bones
Fortunately, chiropractic care can help you overcome joint pain by gently correcting the subluxation that is causing a painful issue in your joints. Chiropractic care does not rely on medication or invasive surgery and is considered incredibly safe.
How Chiropractic Care Can Help
Oftentimes, the reason your joints hurt is due to inflammation or an imbalance in your musculoskeletal symmetry. To correct this, our chiropractor will perform a gentle adjustment to the affected area of the body. This adjustment will provide musculoskeletal symmetry in your body and reduce inflammation. Chiropractic adjustments can also provide additional benefits for the rest of your body:
Improved mobility
Better immune system
Decreased pain levels in other areas of your body
A boost to your mood
We're Your Tracy CA Chiropractor
You want to work with the very best when it comes to taking care of your joint pain. This is why you should choose to work with Ringer Chiropractic in Tracy, CA. Our chiropractor will help you every step of the way on your joint pain recovery journey. The right chiropractor will help you overcome your struggles and provide you with information that will keep you strong and healthy. We encourage you to give us a call today at (209) 835-2225 to schedule an appointment. We will be standing by to assist you whenever you are suffering from joint pain or other bodily discomforts.