Years of Experience to Benefit You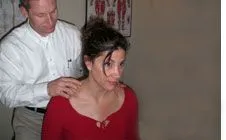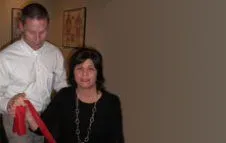 We have been successful helping thousands of patients recover from back and neck pain and more.....I will help you by following a careful approach developed in our clinic which will allow me to properly diagnose your diagnosing the condition. This process begins by listening about your health and how your problem began. I will then perform a thorough orthopedic, neurologic and physical examination to pinpoint the exact cause of your pain. When indicated, MRI, CT scanning and advanced high resolution digital X-ray can help uncover the source of hidden pain. Following this approach I can uncover problems that would not be apparent to an untrained eye.
Together we will discuss my findings to help you understand the source of spinal exercises your pain and the treatment options available for your condition. If I determine that your condition would be treated better by another specialist, I will promptly refer you to one of the many excellent physicians we work with.
The Latest, Most Effective Treatment Available
Your pain relief program will be designed specifically for you. We are proud techniques to offer state of the art methods to end your pain faster than ever, including the most advanced manual medicine and physical therapy techniques. Studies show that by combining chiropractic and physical therapy together, pain relief and recovery occurs much more quickly than with either treatment alone. Our highly advanced methods of rehabilitation include massage, electrical muscle stimulation, intersegmental traction and more. All can give quick relief from back pain. Gentle home stretching and specific spinal rehabilitation exercises can provide a faster and more complete recovery. There are many methods we use to relieve your pain. All of them gentle and effective.
Long Lasting Pain Relief
In my practice I have found that many of my patients had experienced similar frustration in finding relief of their pain. Some of our patients have spent years going from doctor to doctor, finding temporary relief, only to have their pain come back as strong as ever. Far too many people let pain rule their lives until permanent damage is done. Research proves that patients under our care experience faster relief, fewer missed work days, and longer lasting results. This preventive health care means you'll be able to prevent re-injury and avoid painful problems from occurring in the future.