Postural Syndrome and Chiropractic Treatment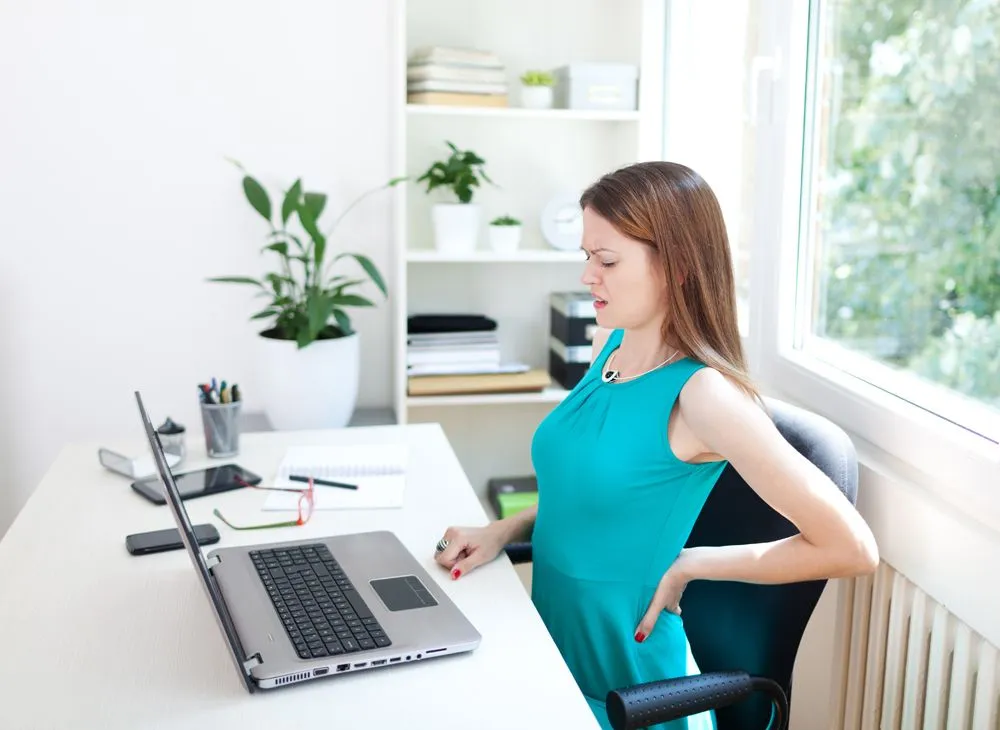 Many people have problems that are related to their posture—that is, the way that they hold their body. When your posture is incorrect, additional strain is placed on the muscles, tendons, and soft tissues of the body, commonly causing pain. The good news is that postural syndrome typically responds well to chiropractic treatment involving adjustments and physical therapy.
Postural Syndrome Causes and Effects
The main cause of postural syndrome is due to poor position. This can occur while sitting, standing, or lying down. Slouching is an example of an extremely common positional problem. People often slouch when sitting in front of a computer or the television, or when standing in one place for long periods of time.
Unfortunately for them, the body is designed to maintain certain alignments. When looked at from the side, the ear should align with the shoulder and hip. Especially when seated, people often round their shoulders and allow their head to be too far forward. Over time, this causes stress on the tissues in the area, which results in pain.
Chiropractic Care for Postural Syndrome
Patients with postural syndrome usually find relief from a combination of physical therapy and chiropractic adjustments. To begin with, treatment involves understanding which postures may be causing problems and how to avoid them. Once pain relief has been addressed, spinal adjustments and exercises will help treat the condition long-term.
Some simple exercises that can help with the problems associated with postural syndrome include a belly-down, chin-in-hands position, as well as several arched-back stretches:
Stretch One: Lie flat on your stomach with your elbows under you and your chin in your hands. Relax your lower back, and maintain this position for up to thirty minutes a day.
Stretch Two: While lying flat on your stomach, place your elbows under you and your hands in front of them. Lift your upper body off the floor onto your hands, arch your lower back, and hold the stretch.
Stretch Three: In a hands-and-knees position, raise one arm and the opposite leg into the air until they are straight out. Slowly lower them partway, then raise them again. Repeat the exercise on the other side.
Some people are lucky enough to have the problem resolve itself as soon as they start using proper posture. For others, it may take more time. However, most people will find relief if they successfully change their posture, which can be harder than it sounds. Often, people will 'relapse' into positions that are less than ideal when they are not paying attention. Making good posture a habit will help with this problem.
Get Help with Postural Syndrome from Ringer Chiropractic in Tracy
Here at Ringer Chiropractic in Tracy, CA, we see lots of patients with postural problems. Luckily, the fix for these conditions is relatively simple and very effective. If you suffer from pain that may be associated with your posture, call us today at (209) 835-2225 to make an appointment.