Chiropractic Adjustments at our Tracy Chiropractor
You may associate chiropractic adjustments with the spine, as most people think a chiropractor focuses only on the back. While it is true that chiropractic adjustments manipulate the spine's position, our Tracy chiropractor, Dr. Ronald Ringer, uses chiropractic adjustments on joints such as your knees, ankles, hips, elbows, shoulders, and wrists to reduce pain and restore mobility. The goal of a chiropractic adjustment is to eliminate bone pressure on the nerves, which reduces painful sensations. A chiropractic adjustment may also be known as a spinal manipulation or joint manipulation. This positioning frees nerve signal function so that you feel less pain and the healthier bone positions allow a greater freedom of movement. As a result, you are able to move your arms, hands, knees, feet and back throughout a greater range of motion, giving your body back its normal function.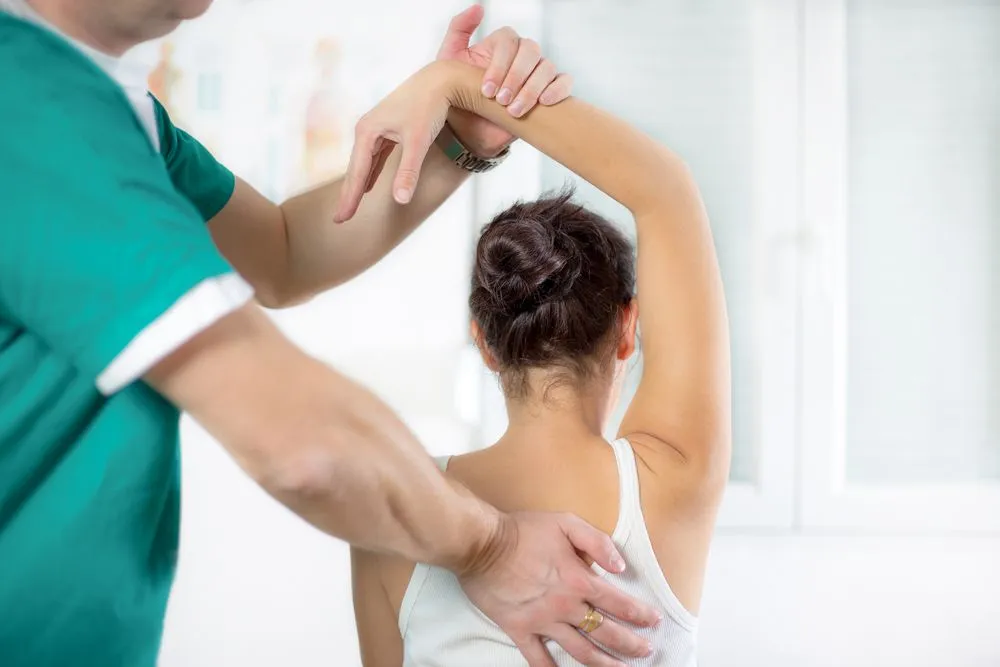 Your Personalized Chiropractic Care Plan in Tracy
The staff at Ringer Chiropractic invites residents of Tracy and those who live in the nearby communities to visit our healing center when seeking a natural approach to pain relief and wellness. After a complete evaluation with Dr. Ringer, who has been voted Tracy's best chiropractor, your chiropractic care plan is developed to meet your individualized needs. Dr. Ringer understands that your health is a combination of your lifestyle, genetics and environment, so he puts together a care plan that addresses these areas.
The primary service used to restore your health is a series of chiropractic adjustments. Dr. Ringer positions you on a table and then gently moves the vertebrae of your spine so that they are in a stronger and healthier alignment. He does the same with your other joints. For example, if you are experiencing carpal tunnel syndrome, your chiropractic care plan includes gentle wrist adjustments to decrease the pressure on the nerve that travels through your wrist. Our Tracy chiropractor arranges a care plan in which your adjustments may occur more frequently at first until your body learns to keep the proper alignment. Then, adjustments are performed less frequently to support your body's recovery and transition to the new alignment.
Contact our Tracy Chiropractor Today
Chiropractic adjustments are a non-invasive way to eliminate pain in your back, head, neck, and joints. Adjustments eliminate injuries such as whiplash and treat chronic conditions such as sciatica. If you are living in pain, let Dr. Ringer show you a better way through natural chiropractic care. Call us today at (209) 835-2225.