Lower back pain affects about 31 million Americans at any given time and is one of the most common reasons for missed work. This is according to the American Chiropractic Association (ACA). The condition is also a top reason why people seek chiropractic care in Tracy, CA, or elsewhere. Our chiropractor at Ringer Chiropractic, Dr. Donald Ringer, has seen his fair share of patients, some of whom could barely walk because of chronic or debilitating pain. They include young and senior adults, athletes, industrial workers, and pregnant women. We can help you regain full mobility and avoid back surgery by tailoring an effective back pain treatment plan.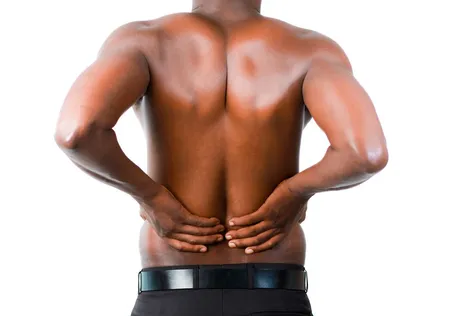 What Causes Lower Back Pain?
The lower (lumbar) spine is a complex structure of joints, bones, intervertebral discs, muscles, tendons, and ligaments that provide flexibility and range of motion. It supports your upper body and is under constant pressure from bodily movements, sitting, and bending. The high degree of joint flexibility and persistent pressure on the lower spine causes it to wear out from overuse. This makes you more prone to muscle strains, misalignments (subluxations), degenerative disc disease (DDD), and the following other pain-causing conditions:
Sciatica
Spondylolisthesis
Spinal stenosis
Pinched nerve roots (radiculopathy)
Bulging and herniated discs
Piriformis syndrome (buttock spasms)
Inflammatory disorders such as osteoarthritis
Pain can also result from back injuries caused by falling, an auto accident, sports accident, and strenuous activities, such as lifting heavy without good body mechanics.
Common Symptoms
Typical symptoms patients complain of include:
Dull, sharp, or burning pain
Restricted mobility
Radiating pain from the lower back to the buttocks, leg, or foot
Numbness or tingling in the lower extremities
Back Pain Treatment from Our Tracy, CA, Chiropractor
A physical exam, x-rays, and other tests are typically done to diagnose and treat the underlying cause of pain. Problems such as vertebral subluxations, pinched nerves, and herniated discs can be corrected by mobilizing or manipulating the joints in a way that realigns the affected part of the spine.
The goals of spinal adjustment include relieving restrictions responsible for pain and reduced range of motion. Realigning the vertebrae increases oxygen flow to the spine, relieves pressure on the nerves, reduces inflammation, promotes faster healing, and improves nervous system functions.
Massage therapy is routinely done on patients before and after spinal manipulation to help relax the muscles and increase blood circulation. We usually recommend that you follow up with therapeutic exercises and stretches to increase muscle and joint flexibility. Preventative care includes practicing proper posture, maintaining a healthy weight, and avoiding prolonged periods of inactivity.
Contact a Back Pain Chiropractor Near You
Ringer Chiropractic serves residents in Tracy, CA, and nearby cities who prefer chiropractic back pain treatment or are unhappy with the results of traditional methods. Call (209) 835-2225 and our professional staff will help set up your appointment.