If you have a herniated disc in Tracy, CA, living a normal life can be difficult, but you can help get relief from chiropractic care. At Ringer Chiropractic, we have the expertise and experience to help treat disc herniation for a pain-free life. But what is disc herniation? How do chiropractors treat herniated discs? Keep scrolling for more insights.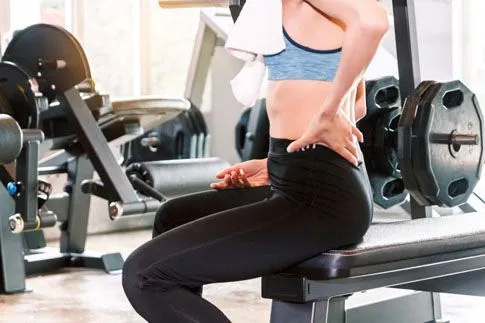 What Is a Herniated Disc?
To prevent the vertebrae bones from rubbing against each other, you have discs that act as barriers between bones. The discs have inner soft tissue surrounded by a tough outer covering called the cartilage. Unfortunately, due to wear and tear or injury, the cartilage may weaken, causing the disc's internals to protrude. When the disc loses its shape, it may impinge on a nearby nerve, resulting in pain and other unpleasant symptoms.
If the herniated disc doesn't compress a nerve, you may not experience any discomfort. However, when a nerve or its roots are disturbed, you may experience symptoms like:
Weakness in the limbs
Tingling
Muscle spasms
Pain when you make specific movements
If you suspect you have disc herniation symptoms, you don't have to go through the pain alone. Instead, seek the services of a chiropractor, and you can get help to get pain management.
How Does a Chiropractor Diagnose a Herniated Disc?
After making a personal connection with you, the next step is to take your medical history and ask you to describe your symptoms. We then physically examine you to identify the location of discomfort. Here, we may ask you to make certain movements to help diagnose your pain. We make ask for or order imaging tests such as x-rays.
How Does a Chiropractor Treat Disc Herniation?
Believe it or not, we can treat your herniated disc without using medication or surgery. But how do we do this? We use natural remedies to manage your herniated disc symptoms. These may include:
Spinal manipulation: This treatment aligns your spinal joints to help lift pressure off the pinched nerves. Besides, the treatment may help trigger your body's self-healing mechanism, enabling healing in the damaged bones and muscles.
Massage therapy: We gently massage the affected area to help relieve swelling and pain.
Contact Us for Help with a Herniated Disc from a Chiropractor on Our Team
Are you tired of living a painful life because of disc herniation? If you are in Tracy, CA, book an appointment with us at Ringer Chiropractic. We offer numerous chiropractic treatments to help provide relief from a herniated disc. Call us at (209) 835-2225, and we will help restore your health to its former glory.