Enhance Shoulder Range of Motion with our Tracy Chiropractor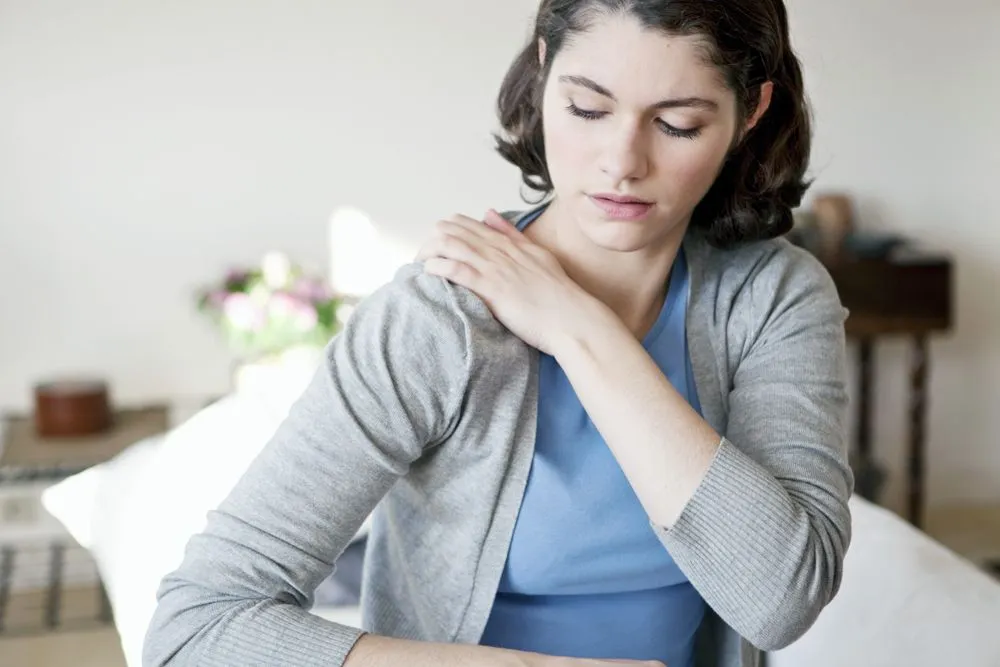 Dr. Donald Ringer and the wellness staff at Ringer Chiropractic in Tracy CA, help you maintain and improve your shoulder range of motion. If you live in or near the Tracy CA area and are experiencing limited shoulder range of motion, we invite you to our chiropractic center for improvement. Your shoulder joint allows you to perform many movements from picking up a child and carrying groceries to playing sports and exercising. The shoulder is designed to raise your arm straight in front of you through approximately 180 degrees, straight behind you to approximately 45 to 60 degrees, straight out to the side to approximately 150 degrees and rotate your bent arm toward and away from your body between 70 and 90 degrees. You can maintain this flexibility through stretching and physical activities but regardless of your activity level, injuries can occur or your shoulder may freeze in place.
Reasons for Limited Shoulder Range of Motion
Shoulder injuries may reduce your shoulder mobility. These include injuries from car accidents, slip and falls, sports injuries or overuse wear and tear injuries that occur during your job. For example, if you are an auto mechanic and keep your arms overhead for long time periods. These repetitive movements may result in shoulder pain that can reduce your shoulder range of motion. In other situations, a frozen shoulder can occur in which the shoulder remains locked into a position with severely impaired shoulder range of motion. You may also experience pain with this condition. At Ringer Chiropractic, our chiropractic evaluates your shoulder range of motion to determine the source of your impairment and then puts together a healing plan to restore your flexibility. Some of our chiropractic services for shoulders include:
Gentle adjustments to position the shoulder joint into a pain-free, flexibility placement. Our chiropractor gently manipulates the shoulder to reduce any nerve interference so you feel less pain.
Massage therapy to ease muscle tension that may be interfering with your ability to move your shoulder.
Physical therapy to improve the strength and flexibility of your shoulder joint. We show you exercises such as front arm raises and side arm raises with and without weights to enhance your strength and range of motion. We may also recommend shoulder rotations and walk walking to break through any range of motion plateaus.
Contact us Today for Healthy Shoulders
If you are looking for preventive shoulder care or are seeking restoration from a shoulder injury, we encourage you to meet with our Tracy CA chiropractor. The sooner you begin shoulder care, the faster you recover, so schedule your appointment by calling us today at (209) 835-2225.