Frequently Asked Questions about Personal Injury Care at Ringer Chiropractic
Personal injuries are constantly occurring, which is why you need to know how to respond if you receive such an injury. Take a look at these answers to frequently asked questions about personal injury care from Ringer Chiropractic in Tracy, CA.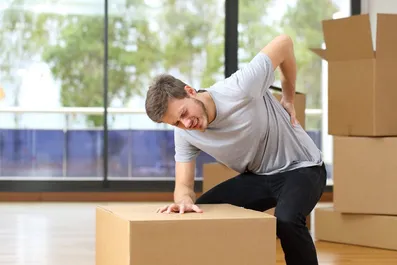 What Counts as a Personal Injury?
The term "personal injury" may encompass any kind of incident that damages you physically, emotionally, or psychologically. These injuries include everything from acute injuries that leave you unable to work, to chronic pain conditions that limit your mobility and comfort. Examples include whiplash from an auto collision, workplace injuries, injuries in the home, and injuries caused by defective products.
How Do Personal Injuries Manifest Themselves?
Personal injuries can cause a wide range of symptoms and problems. For example, whiplash can damage your cervical vertebrae, vertebral discs, neck muscles, and spinal nerves, producing headache symptoms, neck pain, vision issues, and mental confusion. A slip and fall accident in the home or workplace can cause herniated discs and lower back pain. Overuse injuries can cause muscular strain and tendonitis. A personal injury that pinches a nerve can cause weakness, numbness, pain, or tingling.
How Do Chiropractic Adjustments Relieve Personal Injuries?
If your personal injury knocked joint components out of their natural alignment, chiropractic adjustment can put them right again. Our chiropractor will examine your musculoskeletal system for alignment errors, herniated discs, probable pinched nerves, and related issues. Targeted chiropractic adjustments can then ease abnormal stress on muscles, nerves, and joints, easing neck pain, lower back pain, headache symptoms, and more.
What Other Forms of Care Can Aid Personal Injury Recovery?
In addition to chiropractic adjustment, our clinic offers a range of other healing techniques that can address various aspects of your personal injury. For example, physical therapy can prove crucial for rehabilitating a nagging injury. Massage therapy complements both physical therapy and chiropractic care as a means of soothing painful tissues and helping those tissues heal. We will create a personalized treatment plan designed around your individual needs.
What Should I Do if I Think I Have a Personal Injury?
If you're suffering from lingering pain and other symptoms from a suspected personal injury, call Ringer Chiropractic Care at (209) 835-2225 to schedule a chiropractic evaluation. Our Tracy, CA, clinic can help you heal more naturally, comfortably, and completely!