Sciatica FAQs and Answers from our Tracy Chiropractor
When you suddenly find yourself in the grip of sciatica, you may be struggling to make sense of your symptoms and find a non-surgical solution. Fortunately, our team of chiropractors at Ringer Chiropractic can address both your questions and your discomfort. Here are some frequently asked questions about sciatica and its treatment.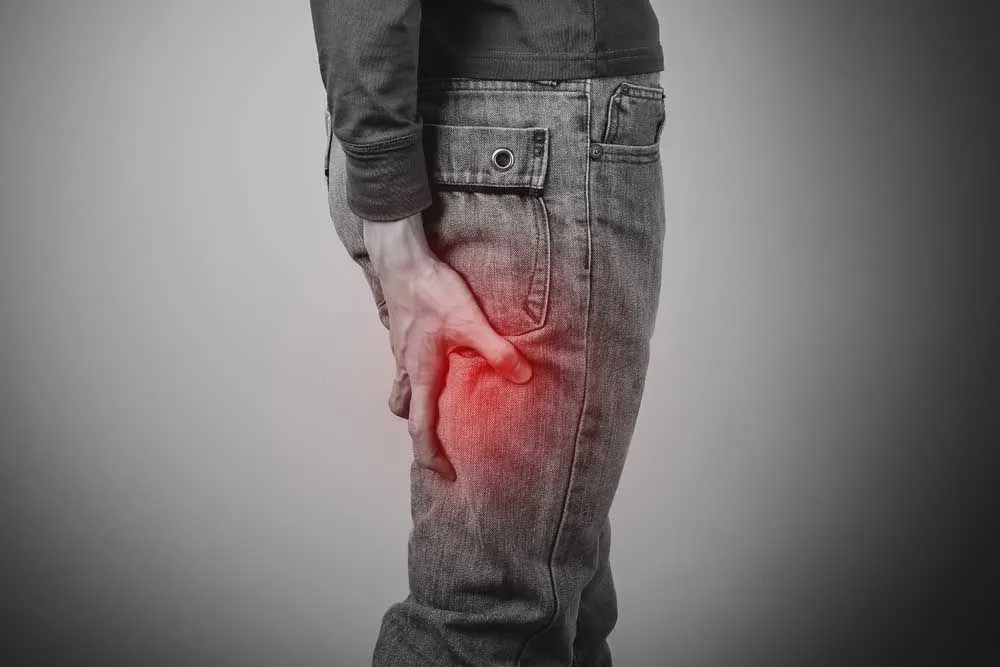 1. What is sciatica?
Sciatica is a set of symptoms, or syndrome, associated with compression of the major nerve roots connecting the sciatic nerve to the spinal cord. When these nerve roots are pinched, nerve signals cannot travel normally to and from the leg. The disruption in nerve signaling causes both uncomfortable symptoms and functional problems.
2. What causes sciatica?
Sciatic nerve impingement may be the direct cause of an acute injury that pushes discs or other spinal components onto the nerve tissue. But it's also a common result of chronic issues such as bulging discs, spinal stenosis, and muscle weakness in the lower back, and long-untreated spinal alignment errors.
3. What are the common symptoms of sciatica?
The most well-known symptoms of sciatica include tingling "(pins and needles"), pain, numbness, and muscle weakness. These symptoms may be felt in the buttock, leg, or foot. Low back pain may also occur.
4. How long does sciatica last?
A typical bout of sciatica may last for several weeks before mysteriously fading. But if the underlying cause of sciatica hasn't been treated, you may continue to experience future attacks.
5. Does sciatica require surgery to correct?
Happily, only the most severe sciatica calls for surgical intervention. The vast majority of sciatica cases can be treated through conservative methods such as chiropractic care.
6. How do your chiropractors treat sciatica?
Our chiropractors start by studying your particular symptoms, musculoskeletal alignment, medical history, and other factors that may have triggered your sciatica. If your spinal alignment needs correcting, our careful chiropractic adjustments can accomplish that task, relieving your nerve compression and your sciatica symptoms.
7. What other natural sciatica therapies complement chiropractic care?
Depending on your underlying condition, we may prescribe several different natural techniques as part of a holistic sciatica treatment plan. For instance, spinal decompression therapy can shift bulging discs away from the sciatic nerve roots, while cold laser therapy and massage therapy can help injured back muscles heal. Physical therapy can be very helpful for strengthening your back muscles for straighter posture.
Our Tracy Chiropractic Clinic Can Help You Treat Your Sciatica
Don't stay frustrated with the painful symptoms of sciatica. Our Tracy chiropractor is dedicated to bringing you exceptional care and can answer any other questions you may have. Call Ringer Chiropractic at (209) 835-2225 to learn how chiropractic treatment for your sciatica can be beneficial for you.