Do you know that having a vitamin B-1 (Thiamine) deficiency may cause muscle cramping to occur in your legs at night? If you are vegetarian or eat meats only rarely, you are very likely to have this deficiency because vitamin B-1 is not produced by the body. Unless you take supplements, the only source of B-1 for most people is in meat that they consume. This is just one example of why we feel it is so important to have nutritional counseling at Ringer Chiropractic in Tracy, CA, serving San Joaquin County and the surrounding area.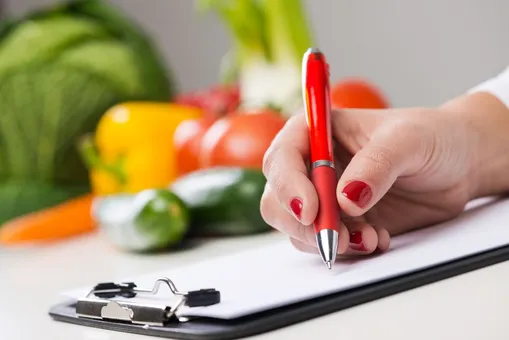 Holistic treatment by your chiropractor includes nutritional counseling. Through a comprehensive evaluation of your diet, it is possible to discover surprising things that may be negatively impacting your health that you may not even be aware of that are easily remedied by adjusting your diet.
Do you know that sugar can give you a headache?
Neck pain, shoulder pain, and even pain from a pinched nerve in the wrist, due to carpal tunnel syndrome, can radiate to the head and cause a headache. Surprisingly, for both men and women who have a Candida yeast problem, eating excessive sugar may cause a headache as well.
A chiropractor that specializes in holistic medicine knows that the source of a headache can come from many factors and the best practitioners consider all of them. One by one, the potential causes can be eliminated until the culprit causing the pain is identified. Then, true healing is possible, not just simply dealing with alleviation of the symptoms.
Combining Traditional Medicine with Alternative Therapies
Traditional medicine focuses on symptom relief, whereas alternative therapies focus more on the underlying causes of the disease. Many patients benefit from treatment protocols that include a combination of both approaches. When you are in pain, you want relief from pain as soon as possible; however, the goal of holistic treatment is to increase health as well as to get rid of pain and other symptoms.
It is surprising to many that the underlying cause of so many ailments is a nutritional deficiency. This is why nutritional counseling is such an important part of long-term health improvements. The wise saying, "You are what you eat" is very true.
Make an Appointment for Nutritional Counseling
To see how your whole life can change for the better make an appointment with a chiropractor at Ringer Chiropractic in Tracy, CA for a comprehensive evaluation of your body's health and to learn how nutrition plays a very important part in your healing process. Get specific recommendations about what you can do to improve how you feel and to increase your enjoyment of life.