Key Steps You Can Take to Help Prevent Upper Back Pain
If you're looking for a chiropractor in Tracy, CA, to help you with back pain, you probably already know how helpful a chiropractor can be when it comes to dealing with pain. A chiropractor is a licensed medical professional who uses non-surgical methods and hands-on manipulation to help with musculoskeletal issues.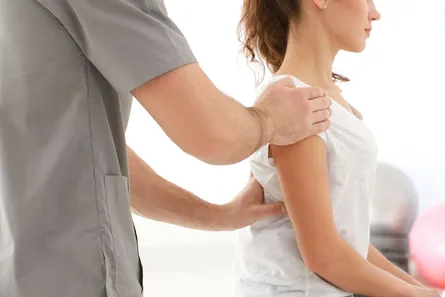 Seeing a chiropractor is a great option for people who are trying to avoid invasive medical procedures to treat medical problems like back pain. While it's important to seek out medical care when you're struggling with pain, there are things that you can do to help lessen the chance of getting back pain in the first place. The following are steps you can take to lessen the chance of getting back pain.
Maintain a Healthy Weight
One of the main reasons that people often suffer with body pain is because they are carrying excess weight. Extra pounds end up putting a ton of weight on the back joints and muscles, often making it difficult to move about in a healthy way. Keeping your weight at an optimum level puts less pressure on your body, allowing you to move about more freely and prevent pain.
Exercise Regularly
By keeping your body flexible and strong, you can strengthen the muscles that support every part of your body, including your back. Strong leg, abdominal, and back muscles help keep your body strong, helping prevent the pain that comes from an unsupported skeletal frame.
Improve Your Posture
Poor posture is one of the easiest ways to develop back pain. If you frequently hunch your back or you're always slouching, you're inadvertently making it difficult for your back to remain fully supported. Pay attention to things like he way that you sit in your chair, the way that you position your back when you're working on your computer, and the way that you walk down the street. Performing any of these functions in the wrong way puts too much pressure on your spine, joints, and discs in your back, causing pain. Practicing correct posture can help lessen the chance of you developing back pain.
Eat a Healthy Diet to Avoid Upper Back Pain
A healthy diet is a key factor in helping reduce the likelihood of getting back pain. Your bones require nutrients like protein, calcium, and Vitamin D in order to function well. You also need to eat plenty of iron and protein to help your muscles remain strong. By making sure you're eating a well-balanced diet, you're helping decrease the chance of suffering from back pain down the road.
Give Us a Call
Contact us at Ringer Chiropractic if you're looking for help dealing with upper back pain or any other issues in Tracy, CA.