Recover From Your Work Injury Naturally With The Help Of Our Ringer Chiropractic in Tracy, CA
Donald P. Ringer and Dr. Robert M. Marlowe are a leading Tracy chiropractor team who have committed their careers to help patients excel on their own! We work with people who are currently disabled due to a work injury, or who are simply having a hard time functioning comfortably and optimally on the job. Our services are natural and drug-free, making them safe to use on hardworking taxpayers of all ages and occupations.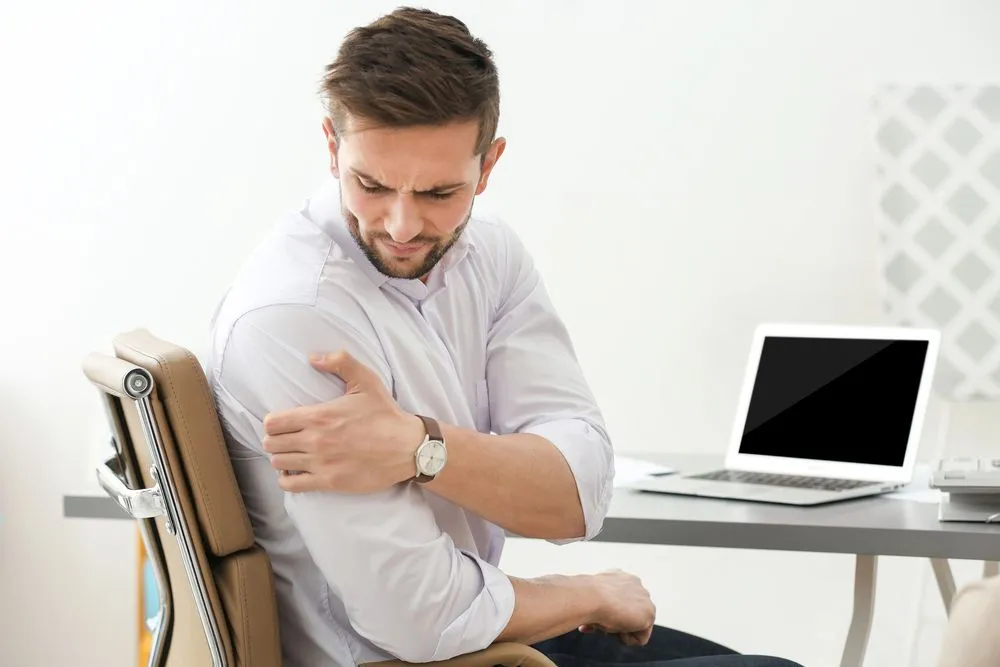 Types and Causes of Work Injury
Carpal tunnel syndrome and sciatica are two common types of nerve impingement that can happen at work. With carpal tunnel syndrome, the median nerve becomes compressed in the wrist, typically due to repetitive movement and excessive typing. This can cause numbness and discomfort in the first few fingers of the hand. Sciatica originates in the low back and is often due to a herniated, bulging, or degenerated disc. Sciatica leads to pain, numbness, and tingling in the buttocks and leg.
Other common types of work injury include:
Tech neck: soreness and stiffness in the cervical spine and shoulder area due to frequent slouching and stooping over a phone or computer
Whiplash: neck pain syndrome (which includes headaches, jaw pain, and other signs and symptoms) caused by forceful neck flexion and extension (we see this in auto accidents, slips, and falls)
Back pain: can be due to increased muscle and ligament tension and strain, joint inflammation (osteoarthritis) or joint misalignments, often caused by sitting too much, lifting too much or improperly, frequent bending, lifting, or twisting, and poor posture (in sitting, standing, driving, etc.)
How a Chiropractor in Tracy Can Alleviate Your Work Injury
Visit a chiropractor and Tracy for help with your work injury. Our services will get you feeling healthier and stronger so you can eventually get back on the job and perform well.
Some of our services for work injury sufferers include:
Chiropractic adjustments to realign joints, relieve pain, reduce mental and physical tension, and alleviate pressure on injured nerves and discs
Physical rehabilitation, including exercises to strengthen your core, heal injured tissues, reduce inflammation, and improve range of motion
Massage therapy, to increase blood flow and lymphatic drainage, reduce swelling, reduce scarring and adhesions, and relieve muscle spasms
We accept a variety of payment options for your individualized plan of care, including workers compensation.
Is a Work Injury Affecting Your Job Satisfaction And Performance? Visit Ringer Chiropractic in Tract, CA For Help!
Your first consultation is free, so you have nothing to lose by giving us a call. Contact Ringer Chiropractic now at (209) 835-2225 to schedule your appointment and find relief from your work injury accident injury.