Every once in a while, the pressure of day-to-day life builds up to the point that it starts to affect the way your body feels. If you're looking for relief from neck pain and lower back pain, massage therapy combined with physical therapy is an excellent solution.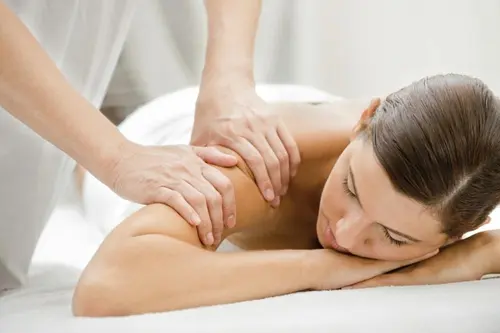 What Are Massages for?
The really neat thing about massage therapy is that there are so many conditions it can help improve. If you spend a lot of time on your feet at work, for example, massaging your legs can help relieve some of the tension that's leaving you stiff and in pain. You can also use massage therapy to help your mind relax a bit, which has tons of calming effects on the body.
One of the coolest parts about massage therapy, though, is its ability to help treat and mitigate headaches. If you deal with frequent headaches or migraines, you know how bad the pain can be. Massage therapy can help you relax a bit and ease the pressure in your head to help you feel better when you've got a headache.
Do Massages Treat Injuries?
One thing you should keep in mind when it comes to visiting a massage therapist is the fact that a massage can't replace every medical treatment. If you've got an injury that requires stabilization or surgery, it's important that you make that your main priority. However, massages can be used in tandem with surgery and physical therapy to help you manage pain while you're recovering from an injury. If you're ever in doubt about whether or not you should get a massage, make sure you have a doctor diagnose your injury first to ensure it's not major.
Getting Your First Massage
If you've never been to a massage therapist, you might be a little overwhelmed by the process of it all. The good news is, getting a massage is one of the simplest and most relaxing things you can do. All you have to do is schedule an appointment for a certain amount of time, then show up to your appointment and enjoy your massage. You can mention any areas you need your massage therapist to focus on during treatment when you schedule your appointment or when you're lying down on the massage table.
Schedule a Massage Today
Whether you're dealing with neck pain, lower back pain, or frequent headaches, you don't have to suffer alone. A massage therapist can help you get the treatment you need without turning to pain medication. To schedule an appointment with our massage therapist, call Ringer Chiropractic today.
If you're looking for massage therapy, give us a call at (209) 835-2225