Relief From Chronic Pain With our Tracy, CA Chiropractor
Dr. Ronald Ringer, voted the best chiropractor in Tracy, CA, uses a natural approach to alleviate your chronic pain. Like most people, you may think of chronic pain associated with back conditions such as sciatica, degenerating discs, herniated discs, scoliosis, and kyphosis, but we provide relief for chronic pain from other conditions as well. At Ringer Chiropractic, our Tracy chiropractor uses natural services to alleviate pain from other conditions such as fibromyalgia, TMJ, migraines, arthritis and muscle injuries that have developed scar tissue and are now causing pain or limited mobility. Our chiropractic care for chronic pain helps your body to recover quickly from injuries but also eliminates your painful episodes and future pain concerns.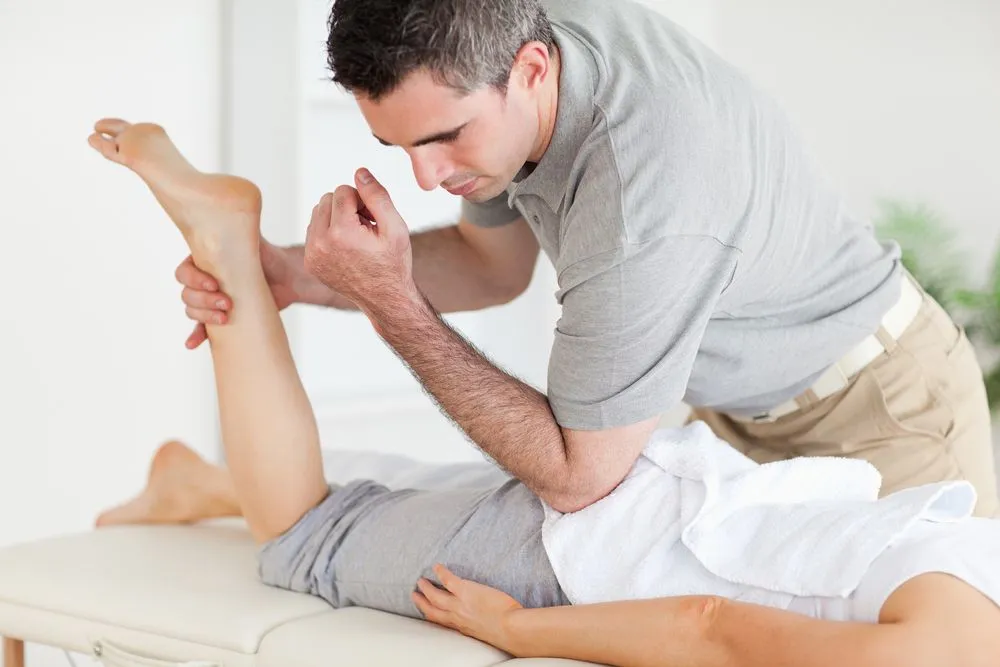 Chronic Pain and Chiropractic Care in Tracy, CA
Chronic pain is not the same as pain from stubbing your toe or the occasional stress headache. Instead, chronic pain lasts for months and has a dramatic effect on the quality of your life. Chronic pain can also be described as an overreaction to a normally painful stimulus or from something that is not typically painful. If left untreated, chronic pain can lead to anxiety and depression since you never know how your body is going to feel from day to day and this can prevent you from scheduling activities or enjoying your life. Dr. Ringer wants to avoid this and also to eliminate your pain so you can look forward to every day. He evaluates your condition by listening to your explanation of symptoms, reviewing your health history and evaluating your spine and joints. Then, we complete a chiropractic care plan to meet your immediate and future pain reduction needs. Your chiropractic care may include a variety of non-invasive and medication-free treatments such as:
Chiropractic adjustments- gentle adjustments to your vertebrae and joints are the foundation of your chronic pain care plan. Manipulations position your spine and joints in a way that takes pressure off nerves and therefore reduces your pain.
Physical therapy- we show you movements to restore your mobility and decrease your pain while at home, at work or during sports play. Physical therapy also helps you regain control over your painful body.
Massage therapy- especially for muscular conditions, massage therapy eases your discomfort, reduces scar tissue and improves circulation for body repair. Massage also eases stress and can help to improve your mood and the way you view your chronic pain.
Contact us Today for Chronic Pain Relief
The health team at Ringer Chiropractic want you to start feeling better today. Chiropractic care begins to work immediately at lessening your pain and our holistic treatments provide lasting results. Schedule your appointment by calling us today at (209) 835-2225.