Elbow Pain in Tracy CA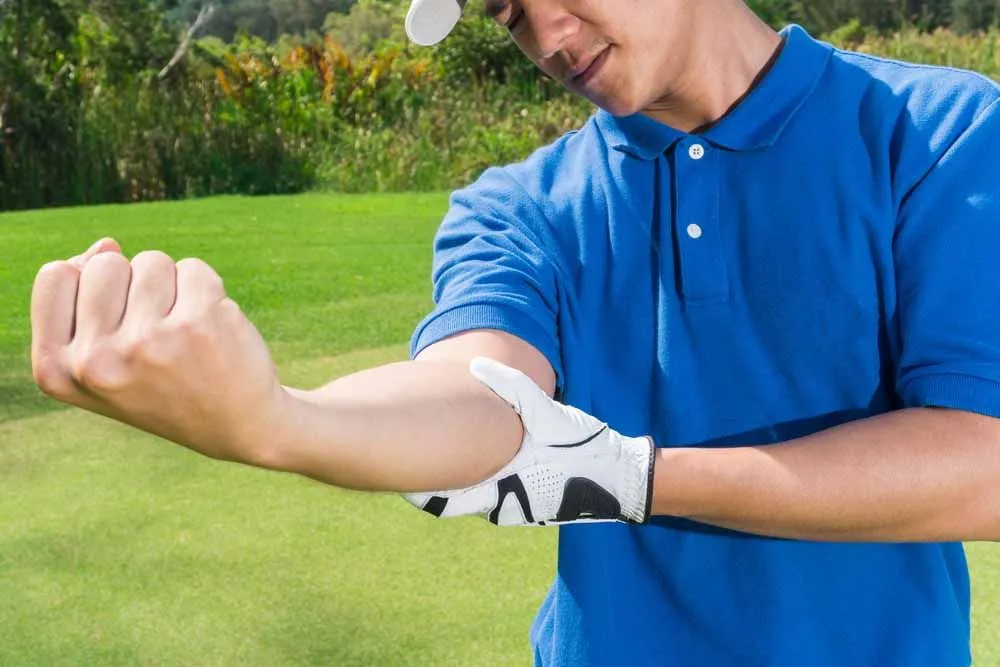 When you are suffering from elbow pain in Tracy CA it can cause you stress, loss of mobility, and other related health problems. Let us assist you with combating elbow pain using chiropractic methods. Here at Ringer Chiropractic, we provide an array of services to treat elbow pain. Learn more about what you can look forward to when you visit our chiropractor for diagnosis and treatment of pain in your elbow.
Common Symptoms of Elbow Pain
One of the most common symptoms of elbow pain is when the elbow is swollen and hot to the touch. This is due to inflammation within the joint. Elbow pain can also be noted as numbness and tingling in the elbow. This sensation will travel down the forearm and into the fingers if you have a condition called funny bone sensation. If you have lack of mobility in your elbow this can also cause you pain when you try to extend or put weight on your forearm.
Typical Causes of Elbow Pain
Elbow pain can be caused by overuse, over-extension, or an injury. For example, if you have tennis elbow, which is typically caused by playing tennis, you are overusing a muscle in your forearm. This leads to muscle damage and elbow pain. Carpal tunnel syndrome is another type of repetitive use injury that can cause you to suffer from pain in your elbow. You could also have a debilitating disease, such as fibromyalgia or arthritis, that is leaving you with joint pain in your elbow.
If you have had a traumatic injury, such as a car accident or you have slipped and fallen, then you may have a sprain or strain within the muscles connecting your elbow. This type of injury can be minor or severe and lead to varying degrees of elbow pain. You may also have a fracture in the arm due to an injury, which is associated with this pain.
How Chiropractic Treatment can Help
When you visit a chiropractor in Tracy CA for elbow pain treatment, we begin with a comprehensive consultation. This allows our chiropractic doctor to identify the source of your elbow pain along with the degree of joint damage, nerve damage, or muscle pain associated with the condition. From here we will customize a treatment program that uses all-natural methods based on chiropractic care.
This will likely include a chiropractic adjustment to ensure your musculoskeletal system is in alignment and not causing your condition. We also provide physical therapy and rehabilitation to help you regain full mobility and functionality of your arm after an elbow injury.
Our chiropractor may also provide you with massage therapy to help ease muscle tension and reduce stress caused by your elbow pain. Through regular chiropractic care, we can also help you alleviate chronic pain in your elbow, such as arthritis or carpal tunnel syndrome.
Meet Our Tracy CA Chiropractor
Here at Ringer Chiropractic Dr. Ronald Ringer has been treating patients with elbow pain in Tracy CA for more than 20 years. In fact, Dr. Ringer was voted as the Best Tracy Chiropractor by Tracy Press for his dedication to his patients and practice. When you visit Ringer Chiropractic you can rest assured you are receiving superior service and personalized health care.
We accept same-day appointments, as well as insurance, at our Spanish-speaking clinic. Contact our office today for a free consultation by calling 209-242-9998.